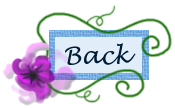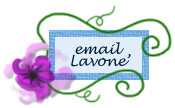 "Kringle"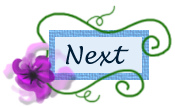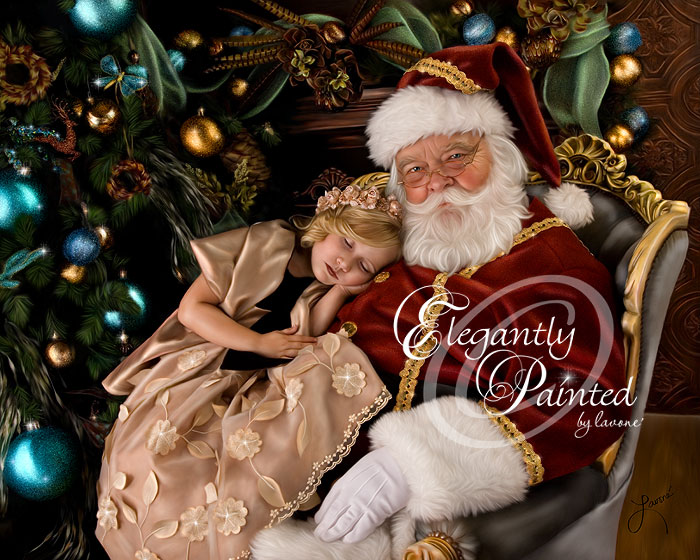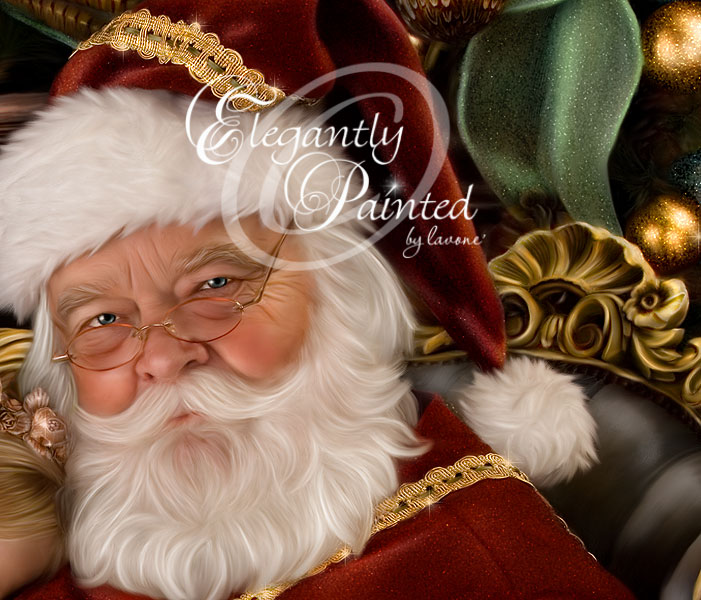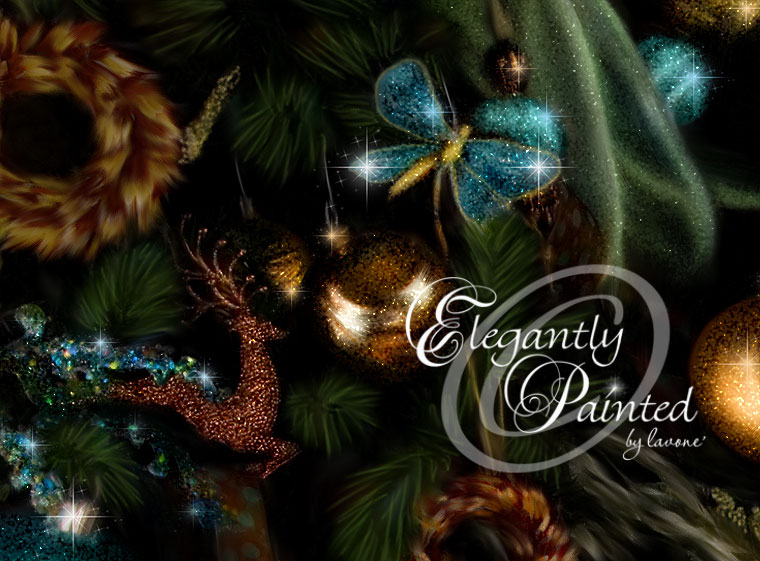 HINT: Place your mouse or pointer over each of the images to see the "before" (original) image.


"Kingle" is absolutely right up there with my all-time favorite paintings. Not only is it a Christmas painting (which is my favorite time of year- hee hee)...But it has the best Santa Claus I have ever seen! The darling little angel sleeping ever so gently on Santa's lap is the most beautiful little doll.
Now isn't he the best Santa you've ever seen! I painted his beard snow white as to match the old story of "The Night Before Christmas" Santa. I also plumped up his cheeks a bit and painted his right eye a little more "open". The golden braids...to me, looked better bright and shiny with a little sparkle on them here and there. I changed his expression slightly and enhanced his mouth.

In the original image, the chair is beautiful and ornate. I wanted to really give it life and depth in the painting. The velvet fabric in the chair really shows well in the painting.
Details! It's all about the "details" in a scenic painting. And this one is loaded with them. You can really see the difference in the painting from the "before" image (remember: mouse over the image to see the original unpainted and unedited version).
© Copyright 2008 Lavone' Vannoy and Elegantly Painted by Lavone' ™ All rights reserved. Do not copy, print, or remove any content, graphics, or images from this site. Doing so is illegal and prosecutable by law.