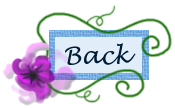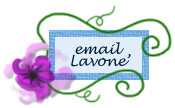 "America's Sweetheart"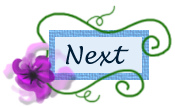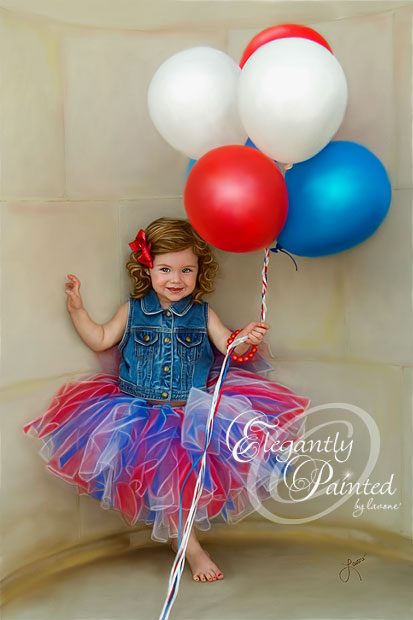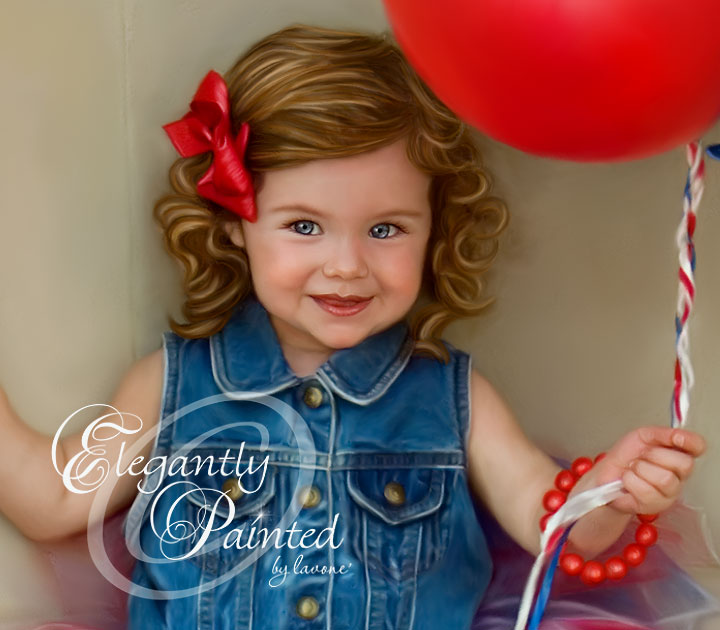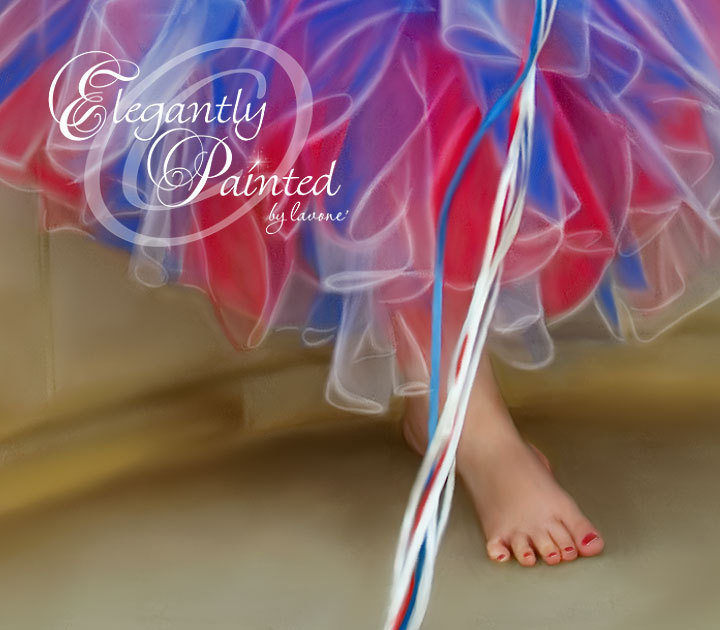 HINT: Place your mouse or pointer over each of the images to see the "before" (original) image.


This is one of four commissioned pieces of this sweet little darling "Curly Sue". She has to be the most adorable and expressive little girl I have ever seen! You can tell that she is full of personality. Painting tutu's and petti's are a huge favorite of mine! No two are exactly alike. This is one super-girlie painting. I loved painting every tiny detail of it!
© Copyright 2008 Lavone' Vannoy and Elegantly Painted by Lavone' ™ All rights reserved. Do not copy, print, or remove any content, graphics, or images from this site. Doing so is illegal and prosecutable by law.
There were so many "favorites" in this painting. Her hair... her eyes... the tutu ...the big fat ballons....(sigh). I loved it all!
... I even loved painting her teeny tiny totally cute little polished toes! :)